Welcome to Hakki Africa
MISSION
"Making more possible"
Today's microfinance companies in Africa can accumulate credit but cannot be used for other purposes. We can use the credit we have earned by repayment when trading with other companies. Prove your credit, increase your business deals, and create more possibilities.
Selflessness

Always concerned with the needs and wishes of others above our own. Giving more than Receiving.

Diligence

Always responsible,putting in constant effort while executing our duties to achieve the goal.

Honesty

Being loyal, sincere, straightforward with the absence of lying, cheating or theft.

Ambition

Aspiring to become the Number 1 Microfinance institution through determination and a strong desire to succeed.

Respectfulness

We always take the opinions, character and ideas of others humbly and in high regard.

Our 5 Values at
HAKKI AFRICA
Share

We share information openly and widely. We pride ourselves in being a giving institution and not a taking one.

Initiative

Each person can make timely decisions and take the appropriate actions.

Integrity

We endeavour to live the most honest life possible.

Speed

We endeavour to be the fastest and most efficient services in the market .

Improvement

Always reflect on your actions and improve where necessary while bettering what is good.

Hakki Africa Code
of
Conduct
Commitment
Oath to our Employees
"We promise to be the fastest growing company for those employees who want to get things done."
Business
Microfinance Services for SMEs in Africa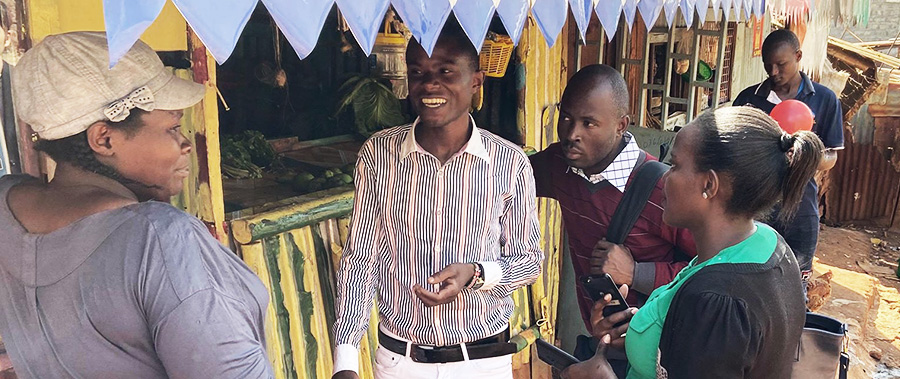 Our company actively gives credit in small amounts to small and medium enterprises, which had not been able to borrow from Financial Institutions due to the lack of credit data. Through learning processing and credit scoring, we have created a back system to deliver big loans to them while reducing risk. In addition, this credit information can be referred to by our API, which will be made available throughout Africa in the future, and will be used as a cross-border credit passport as information certifying its own credit in all transactions.